Join me for my Cyber Week sale through December 7.
EXTRA 15% OFF SALE PRICES WITH CODE: THANKS15
It is that time of year. The holiday season is upon us! For some that means extra time off for sewing and for some of us it means a chocked full schedule of events from now until the end of the year! For us, it is a time to show how thankful we are to all you! The best way we know to do that is by having one KILLER SALE!!
Many remnants listed at reduced prices including 1/2 and 1 yard cuts from this year's trade shows and many more as I continue to sort inventory. I have a few kits from the shows where I thought I was sold out and found more bolts to create more kits that were sold out. Wind Chimes is one of them, a beautiful Daiwabo quilt created from a floral ombre - very elegant in a choice of gray or taupe/brown. Photo taken at last show and a bit fuzzy - oops!
EXTRA 15% OFF SALE PRICES WITH CODE: THANKS15
Raindrops is reduced to $70, a bargain with all of those beautiful Robert Kaufman batiks with an extra 15% off for a final price of $59.50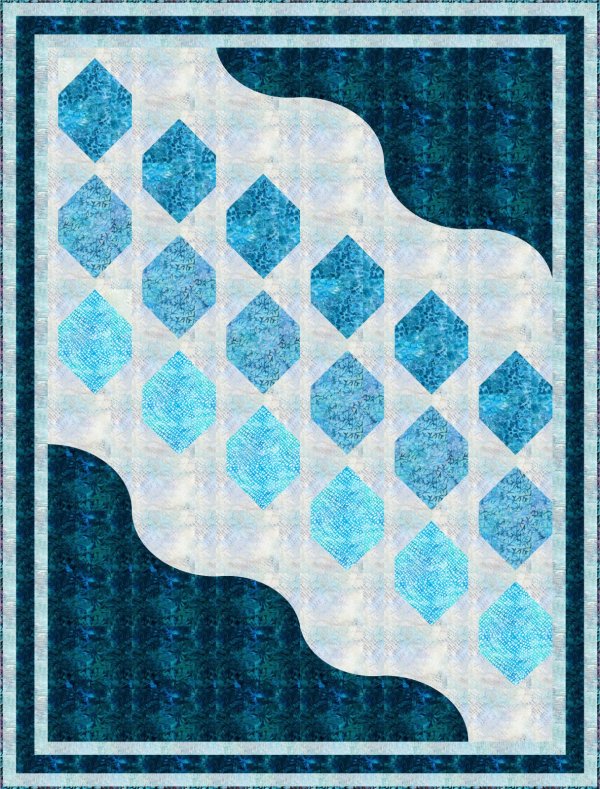 Batiks and Screen Prints listed by the yard at reduced prices. There are some beautiful Robert Kaufman backgrounds for those projects you've been waiting on and Island Batiks have been reduced even further. The digital scans from Island Batik does not do justice to the colors of these batiks in person.
EXTRA 15% OFF SALE PRICES WITH CODE: THANKS15
All About Mosaic - Sale $70 - Final price with 15% of - $59.50
Click here to join me on Facebook.
Wishing each of you a fun filled week!