Join me for the Fab Shop Blow Out sale - August 5 - 9. I just finished my final trade show for the year. I'm taking a year off to clear inventory and the house so we can list it for sale next spring. As many of you know I work from home, so this is a daunting task ahead of me.
Many remnants listed at reduced prices including 1/2 and 1 yard cuts from the shows and many more as I sorted inventory this week. I have a few kits from the shows where I thought I was sold out and found more bolts to create more kits. Wind Chimes is one of them, a beautiful Daiwabo quilt created from a floral ombre - very elegant in a choice of gray or taupe/brown.
Raindrops is reduced to $70, a bargain with all of those beautiful Robert Kaufman batiks.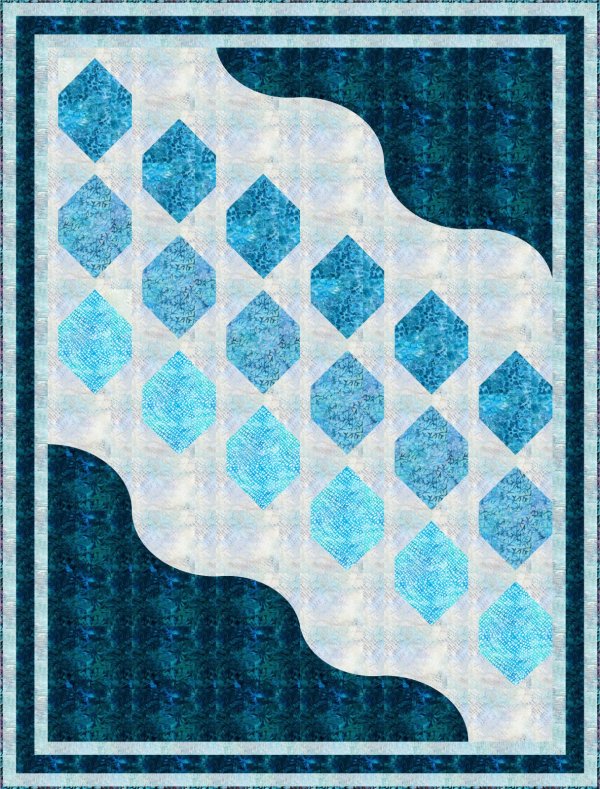 Batiks and Screen Prints listed by the yard at reduced prices. There are some beautiful Robert Kaufman backgrounds for those projects you've been waiting on and Island Batiks have been reduced even further. Trust me, the digital scan from Island Batik does not do justice to the colors of these batiks in person.
All About Mosaic - New Kit in Lap Size
Click here to join me on Facebook.
Wishing each of you a fun filled week!